---


In anticipation of remote meetings, we have produced
Instructions to installing and using Skype
as that is the tool we have decided to use to support remote activities.

In the meantime, please see the Coronavirus statement from our President issued on the 18th March 2020.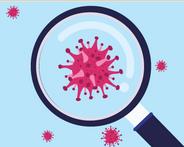 Dear LPS Members and Visitors,

We have reluctantly come to the end of the road for meetings in the current climate - as you will have seen in the news, government advice is to avoid meetings in clubs and pubs to stop the spread of the virus. So with that in mind the LPS committee have agreed that all meetings of Lymm Photographic Society at the Spread Eagle are cancelled until further notice (this is in line with what other photo clubs are now doing as well).

There may be some activities that we can try and do - Carol Sparkes is investigating whether we can use Skype or similar online tools to hold meetings online for technical advice, showing photos, etc and we will hopefully still have the annual print & digital competition in some form.

If members are interested, then we may set some monthly themes going forward with a view to showing members photos online or at future meetings once things have got back to normal (whenever that may be). If you are still interested in completing the "20 photographs in 20 days" then please do so and we will show them at a later date.

Please keep an eye on the LPS website http://lymmphotosoc.org.uk/ and our facebook/twitter streams which will be updated as and when we have further news. We will of course keep members updated via email as well.

Many thanks for your support and the whole committee wishes you all well.

Best wishes, Chris
Chris Beesley
President - Lymm Photographic Society
The Society is working hard to try to continue some activity remotely including through the use of video conference. We will notify members through our Facebook page and email as we continue to shape what events we can put on in these difficult times.