Lymm P.S. "Digital Image Resizing"
---
Here are some procedures for digital image resizing, which we have to use when entering L&CPU and other external digital competitions which use DiCentra (our and other club's competition software).


Procedure 1 (as presented by Des Hawley January 2017)

1.Open 'Raw' image or Jpeg in Photoshop.

2. Make adjustments in Adobe Camera Raw (ACR).

3.Open in Photoshop.

4. Go to 'IMAGE' > 'CANVAS SIZE' making sure the 'RELATIVE BOX' has a tick inside it,'CENTIMETERS' are shown and the 'CANVAS EXTENSION COLOUR' is WHITE.

5. Increase both WIDTH & HEIGHT by 0.05cm and press OK, this will give a thin border of white around the image.

6. Go to 'IMAGE' > 'IMAGE SIZE' and adjust the LARGEST SIZE ONLY to 1600px and press OK

7.Next go to 'IMAGE' > 'CANVAS SIZE' making sure that there is no tick in the 'RELATIVE BOX' and the 'CANVAS EXTENSION' is BLACK and the 'CENTIMETERS BOX' is changed to 'PIXELS'


8. Now change the LOWEST PIXEL NUMBER to 1200px and press OK.

9. Go to 'FILE' > 'SAVE AS' and save as your RESIZED image.

Action sets - available freely to club members
1. The Action set linked below right (created by Bill Rigby) accompanies Des's procedure above. This gives options to resize to the following:

1400 x 1050 pixels - portrait and landscape options - with black borders (old L&CPU standard)
1600 x 1200 pixels - portrait and landscape options - with black borders (new L&CPU standard)
A3 - for the library, with a white border to facilitate easier mounting - portrait and landscape options.


Note that Bill hasn't used a white inner border, which Des demonstrated during his demo evening. This single action set includes all of the above.

2. Action for resizing specifically for the club's own projector (to resize to 1024x768) :
BLACK border (preferred) :





WHITE border:




To load the specific Actions first save the set on your computer (where isn't critical). Then open Photoshop or Photoshop Elements and:

(1) Either - With PS or PSE still open (you will need an image open too) go back to where you saved the Action and just double click on it. The actions will then load in to the Action palette.

(2) Or - from PS or PSE go to: Window then Actions, then click the top right hand corner of the Actions palette (four small horizontal and parallel lines) and click on Load Actions and navigate to where you saved the actions.

NB: Ensure you 'save as' something else to avoid permanently overwriting the original. For information; the L&CPU rules dictate that images are saved with sRGB colourspace

Should work with just about all versions of PS (photoshop) and the later versions of PSE (Photoshop Elements), but nothing to lose by trying.

One small issue, for some reason the Actions don't play well with Bill's iPhone images.ick to edit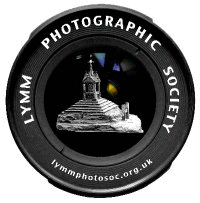 Procedure 2 (our club's original guidance)
1. Open you image in Photoshop.
2. Go to Image/Image size.
3. Make sure that the 'scale styles', constraint proportions and 'resample image boxes are all ticked.
4. If it is a landscape image set the width to 1400 pixels and leave the height setting alone, click OK.
4a. If it is a portrait image set the height to 1050 pixels and leave the width setting alone.
5. Now go to Image/ Canvas size.
6. Change cm to pixels.
7. Make sure that the relative box is unticked.
8. New Standard (from 2017) Make the width 1600px and the height 1200px.
Pre-2017 Standard (currently still accepted) Make the width 1400px and height 1050px).

9. Set the colour to Black.
10. Make sure there is a tick in the 'use lower case extension box and 'Save as' (add your title).

For internal club competitions (e.g. our annual competition and the Christmas Spread Eagle competition) follow the above instructions other than use 1024 pixels for the width and 768 pixels for the height.
Link to Printed Image Resizing guidelines