Sometimes the Society is approached as a Society with requests to use membersí photographs; these could be existing photographs or requests for members to take new photographs for a specific event or reason.

Where a member supplies a photograph for commercial purposes (where the request was handled/made via the Lymm Photographic Society), then :

1. The author retains the copyright (unless they choose to otherwise relinquish that in agreement with the organisation to which the photo has been supplied)

2. All transactions regarding the payment of any money will be handled by the LPS Treasurer, liaising with the photographer and the commercial organisation.

3. 75% of any fees will be paid to the photographer and the remaining 25% will be retained by the Society for club funds. Of course the photographer may feel generous enough to donate a percentage greater than 25% to the club.

4, The commercial organisation will be required to display/ include/ identify that the photograph has been supplied by the Lymm Photographic Society (and the author if required) and where ever possible will include with that attestation the LPS logo (which can be obtained from the Society web-master).
Lymm P.S. Commercial (payment) Policy
---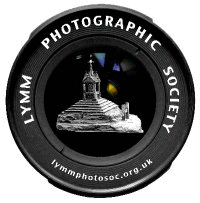 ---